Servo Motor Repair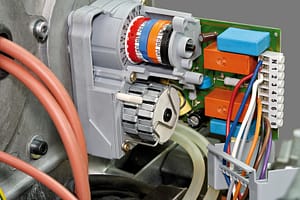 At Premier Electric Motor Services  we take great pride in our work and we are committed to ensuring that servo motor repair services we provide are done professionally and in a timely manner.  When it comes to the servo motor repair we understand the delicate nature of components present in these types of motors.  Our specialists are extremely proficient in the repair and replacement of servos.  Having worked with a huge variety of electric motors we are confident in our abilities to repair your serve motor.
For many years the Premier Electric Motor Services team has been working hard to provide the best possible service to our customers.  Our team specializes in electrical motor repair and we are very skilled at servo motor repair and replacement.  When we repair a servo motor for you, you can be sure that it will be done to the highest possible standard.
When our team gets to work on a servo motor repair, we will work tirelessly to ensure that your motor is repaired and functional again as soon as possible.  As with any repair project that we undertake, we see it as very important that we are completely transparent with the client.  We will explain what needs to be done and all of the steps that it will take to complete.
As with any of our repair services when we are examining the motor and its target application; if we notice anything in addition to the servo motor that needs attention, we will provide you with this information so that every aspect of your system remains in full working order.
The team here are at Premier Electric Motor Services will work as hard as possible to make sure that you will be completely satisfied with the outcome of the motor servo repair that our team of specialists provide to you.